Fire Truck Collisions: Increase Public Safety with HAAS Alert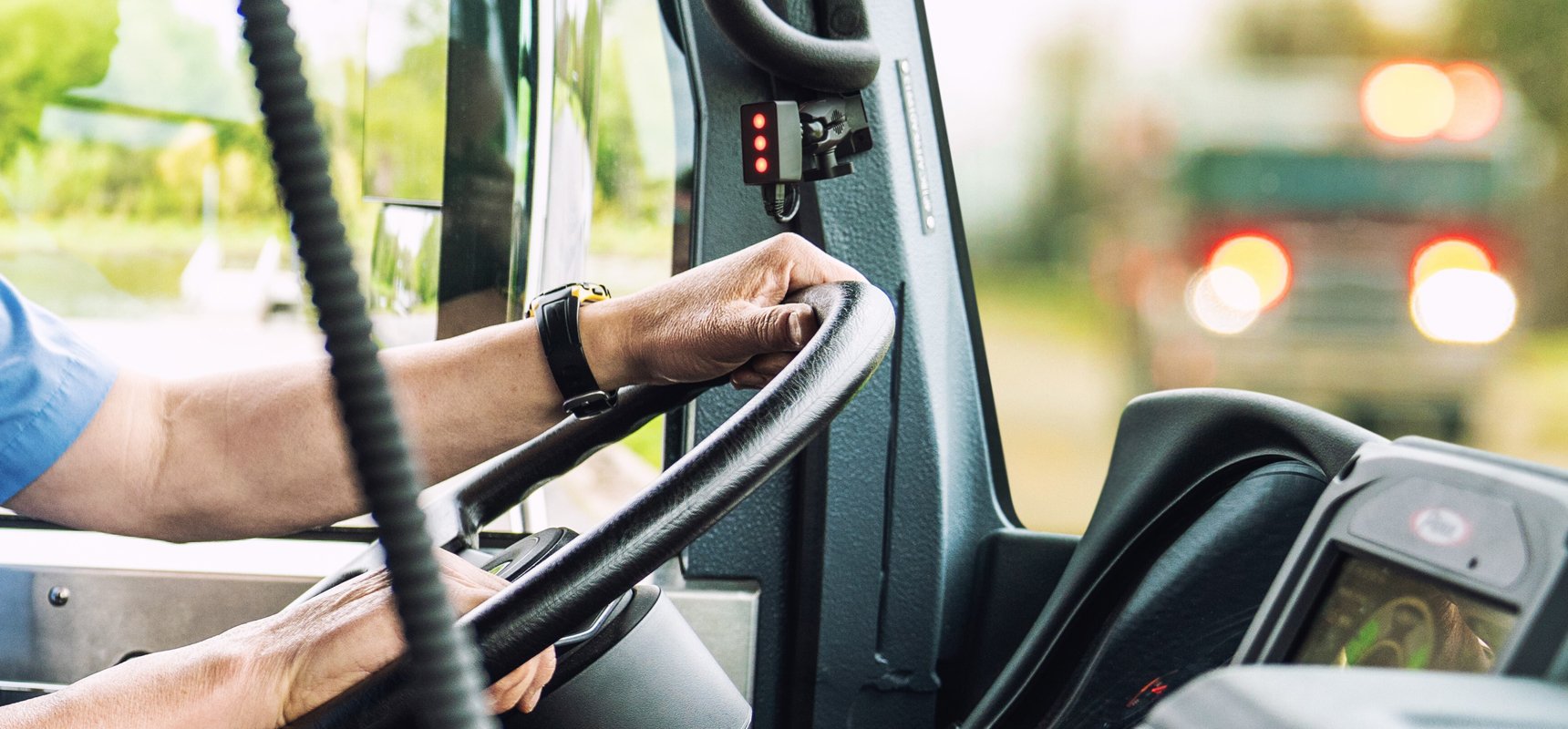 Traveling to and from the scene of an emergency call is more dangerous for firefighters and emergency responders than ever before. Fire truck accidents are a growing cause of firefighter injuries and fatalities in the United States and it is estimated that emergency vehicle accidents in the U.S. cost $35 billion dollars annually.
But the problem is two-fold. Not only are responder-vehicle crashes a concern, but responders crashing with other responders is becoming more prevalent. Fire department mutual aid calls continue to rise and more emergency response vehicles, including fire trucks and ambulances, are required to respond to each unique emergency call.
What is the solution? Increasing fire crew safety on the roadways by working to prevent vehicle collisions.
Pierce Manufacturing has formed a partnership with HAAS Alert to help firefighters avoid collisions as they travel to and from the scene, and to ensure motorists are alerted to nearby emergency vehicles.
Learn more below about the prevalence of the problem, HAAS Alerts technology and how Pierce is helping to support firefighter safety on the road.
How Dangerous Are Roadways for Emergency Responders?
Statistics are demonstrating that it's not fire and on-scene emergencies that are causing first responder injury and fatalities—it's travel to those destinations. Just how prevalent is the problem?
A recent article noted that every day in the United States, an average of 12,200 roadway emergencies call first responders to the scene, where they are at risk of being clipped or hit by drivers passing by.
The most recent data available shows that an estimated 14,425 collisions involved fire department emergency vehicles responding to or returning from incidents.
Fire truck collisions can injure firefighters and civilians, and they are also an economic loss to fire departments. The use of technology to enhance situational awareness for all motorists on the road to prevent fire truck collisions has never been more critical.
What is HAAS Alert?
HAAS Alert is a cloud-based collision avoidance technology that sends real-time alerts to a motorist's mobile or navigation device in the vicinity of an emergency vehicle that is en route or positioned at the scene.
In a world where drivers are more distracted than ever, and where sirens and lights can be missed, pop-up alerts on devices and vehicle navigation screens match evolving technology and driver preferences.
With HAAS Alert's quick and easy installation, fire departments can enhance situational awareness on the road and motorists can be more prepared to drive safely in the presence of emergency vehicles.
The HAAS Alert system includes both responder to vehicle and responder to responder alerts, explained in detail below.
How Does HAAS Alert Work?
Depending on the needs of your fire department, the HAAS Alert system has two unique options available.
Responder to Vehicle Alerts
HAAS Alert includes Responder to Vehicle Alerts, which are notifications motorists receive on their mobile or vehicle navigation screens to show
they are approaching an emergency vehicle en route or on scene. These real-time notifications allow civilian drivers more time to slow down, move over and make safer decisions.
Motorists receive alerts 10-15 seconds prior to approaching responders on scene. The HAAS Alert algorithm considers the vehicle positioning, direction of travel and speed to calculate whether an alert should be sent.
1st alert: Visual pop-up warning and "watch out, hazard reported ahead," audio cue
2nd alert: Visual pop-up warning
Notifications are delivered to navigation apps on smartphones and in-vehicle navigation systems. Currently, the alerts are available in WAZE GPS navigation software, with the intention to expand into additional navigation and mapping software.
Responder to Responder Alerts
Pierce is offering Responder to Responder Alerts, which are blinking red LED lights installed on the A-pillars of the cab to alert the crew that another responding emergency vehicle, activated on HAAS Alert's Safety Cloud, is approaching. Whether the vehicle is from their own fleet or another community, responder alerts help prevent two vehicles en route to an emergency from meeting in a collision.
The purpose of the blinking lights is to alert occupants in the cab to look around and understand their surroundings, including the direction from which potential threats may be approaching.
HAAS Availability for Fire Trucks and EMS Vehicles
Responder-to-vehicle HAAS Alert systems are currently available as standard integration on Appleton-built custom chassis produced for domestic and Canadian municipal customers, and as an available aftermarket solution for apparatus currently in service. Pierce offers retrofit kits for both the responder to vehicle and responder to responder systems, which allow fire departments to install the HAAS Alert system on existing fire apparatus, or other emergency response vehicles.
As a cloud-based device, the HA-5 Collision Mitigation Transponder must have a view of the sky for optimal connectivity.
Contact us to learn more about installing the HAAS Alert system on your current and future apparatus.
Responding emergency vehicles always have the right-of-way, but accidents do happen. Pierce and HAAS Alert are working together to protect first responders and the communities they serve using technology to prevent collisions before they occur.
Does your fire department use HAAS Alert? How could your department benefit from the use of this software?
Sources:
PMC. US National Library of Medicine National Institutes of Health
NFPA Journal. (2017) National Fire Protection Association.
Firefighter Fatalities in the United States (2018) National Fire Protection Association