Pierce's Idle Reduction Technology. Innovation That Never Sits Idle.
Pierce's proprietary Idle Reduction Technology shuts down the main chassis diesel engine and uses lithium-ion batteries to power NFPA-required devices, mission-critical on-scene operations, and HVAC climate controls. Help manage your vehicle's carbon footprint without interrupting the mission-critical functionality you depend on with Pierce® Idle Reduction Technology. Available on new apparatus and as an aftermarket solution.
Perform on and off the scene, in open and closed spaces, with less wear on firefighters and the truck. Pierce® Idle Reduction Technology pairs automatic diesel engine controls with high-performance lithium-ion batteries and lead-acid batteries.
Power NFPA 1901 required devices, user-defined mission critical on-scene loads, and HVAC climate control with the main chassis engine shut down for one hour of run time at 150 amps. Featuring built-in safety interlocks and Pierce Command Zone™ auto-start for battery power monitoring and engine re-start, departments can work more safely and efficiently without a second thought.
Pierce Idle Reduction Technology is an option on new apparatus and as an aftermarket solution.
Specifications
Components
Lithium-ion batteries for performance, lead-acid batteries for vehicle startup,  Pierce Command Zone Multiplexed Electrical System for control
Touchscreen Display
Command Zone required to activate or deactivate system
Safety Interlocks
Automatic idle reduction system activates when the following conditions are satisfied for 5 minutes:
• Cab is lowered & locked
• Battery & ignition are on
• Vehicle running
• PTO or pump not engaged
• Chassis park brake is set
• Transmission is in neutral
Battery Charging
Via chassis while operating or dedicated 30-amp power drop at the station
Efficiencies
Less engine wear, lower fuel and DEF fluid usage, reduced soot buildup from idling, less frequent service intervals, lower total cost of ownership
Emissions Impact
Zero chassis emissions when operating under lithium-ion power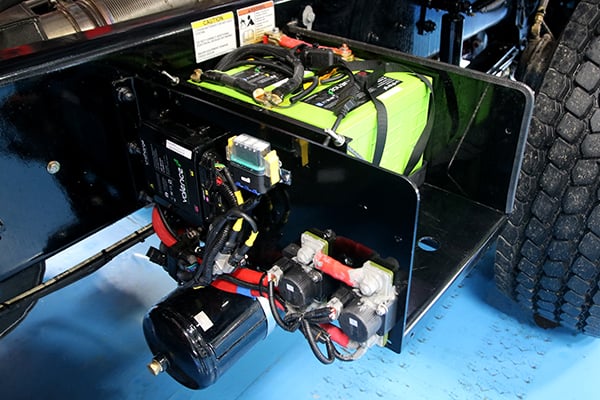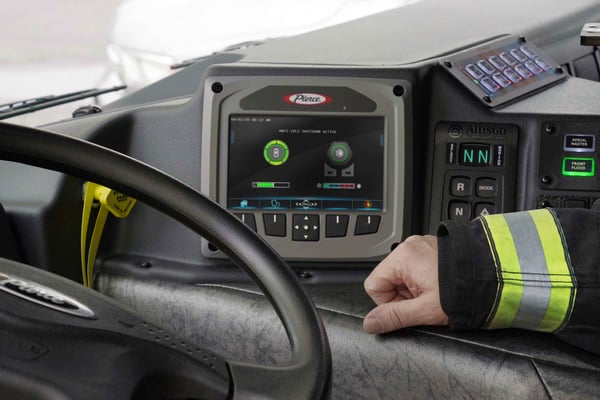 Siddons-Martin Emergency Group understands the critical tasks of getting your apparatus operational and back in service with the fastest turn-around possible. We start by listening to your needs, diagnosing the problem and getting the necessary parts on-time for repairs. Siddons-Martin is the factory authorized warranty service center for every brand we represent and can handle service and repair on every brand of emergency equipment. Give us a call at 866-792-0895. Our dedicated service team stand ready to assist you.